Mulching Services in Addison, IL and Surrounding Areas
At Hernandez Mowing, we offer top-quality mulching services in Addison, IL, and surrounding areas. Our team of experienced professionals understands the importance of mulching for maintaining a healthy and beautiful lawn or garden. Mulching not only helps retain soil moisture and suppress weed growth, but it also adds essential nutrients to the soil as it decomposes. Our mulching services can help keep your plants healthy and thriving all year long.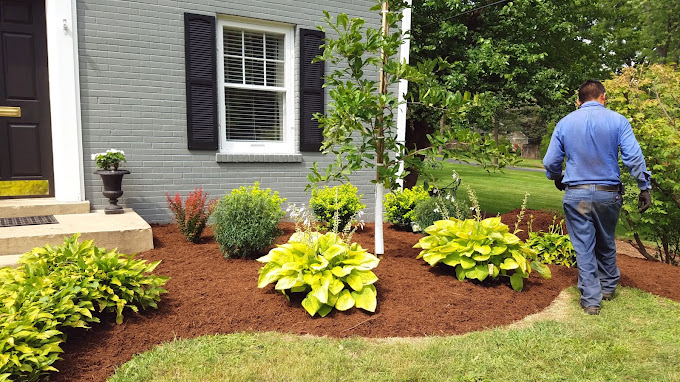 Professional Mulching Installation and Delivery
At Hernandez Mowing, we take pride in providing professional and reliable mulching installation and delivery services. Our team of experts is equipped with the latest tools and equipment to ensure that your mulch is installed properly and efficiently. We'll work with you to schedule a convenient time for delivery and installation, and we'll take care of everything from start to finish. Whether you need mulch for a small garden bed or a large commercial property, we've got you covered.
Why Choose Hernandez Mowing for Your Mulching Needs?
When you choose Hernandez Mowing for your mulching needs, you can expect high-quality service from a team of experienced professionals. Our mulching experts will assess your garden and recommend the best mulching material to use for optimal results. We offer a variety of mulching materials, including wood chips, bark, and straw, in a range of colors to match your landscaping needs.
Mulching is an essential component of maintaining a healthy garden. It helps to retain moisture in the soil, reduces weed growth, and protects your plants from temperature fluctuations. Our team of professionals is trained to install mulch quickly and efficiently to minimize any disruption to your garden.
Professional Mulch Delivery and Installation Services in Addison, IL
At Hernandez Mowing, we are committed to providing exceptional customer service. Our team of professionals is dedicated to delivering mulch on time and ensuring that the installation process is completed to your satisfaction. We are available to answer any questions you may have about mulching and offer free estimates for our services.
Contact Hernandez Mowing today at (630) 546-6350 or email us at [email protected] to schedule a mulching service in Addison, IL, and its surrounding areas. Our team of professionals is here to help you maintain a beautiful and healthy garden all year round.