Lawn Fertilization Service in Addison, IL and Surrounding Areas by Hernandez Mowing
Looking for a lawn fertilization service that can help your grass grow thicker and healthier in Addison, IL and surrounding areas? Look no further than Hernandez Mowing! Our experienced professionals can guide you through the process of choosing the right fertilizer for your lawn, and develop a customized plan that meets the unique needs of your grass and plants.
At Hernandez Mowing, we understand that fertilizer is not plant food - it's a concentrated blend of elements that plants use to make their own food. That's why we take a personalized approach to each fertilization plan we develop, taking into account your lawn's soil composition, sun exposure, and other factors that can affect its health.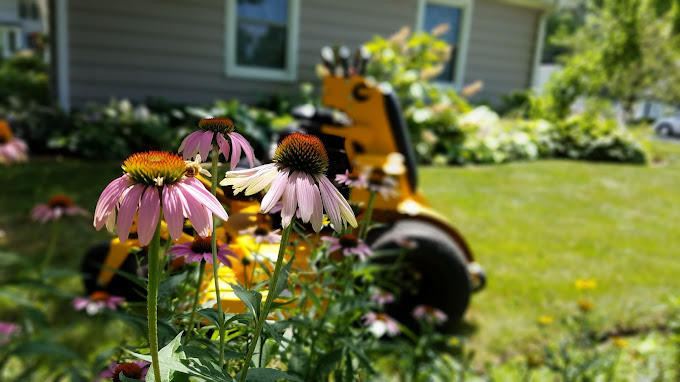 Organic Lawn Fertilizer Service in Addison, IL and Surrounding Areas
If you're looking for an eco-friendly way to fertilize your lawn, look no further than Hernandez Mowing! Our organic lawn and garden fertilizer application programs can help maximize your lawn's health, making it less susceptible to insects, pests, and disease. We tailor each application to your lawn's specific needs, taking into account its phosphorus, potassium, calcium, magnesium, and lime requirements.
Our all-natural fertilizers feed your grass to crowd out future weeds while giving it a healthier, lusher look. Plus, our commitment to environmental stewardship means that you can feel good about choosing a lawn fertilization service that's better for the planet.
Why Choose Organic Fertilization?
Choosing an organic fertilization program is a smart choice for a number of reasons. Not only is it better for the environment, it's also better for your lawn and your family's health. Our commitment to using all-natural fertilizers means that you won't have to worry about harmful chemicals seeping into your soil or groundwater.
In addition, organic fertilization can actually improve the health and appearance of your lawn over time. By promoting the growth of healthy grass and plants, our organic fertilizers can help your lawn become more resilient to pests and disease, while giving it a lush, green look that's sure to impress.
When you choose Hernandez Mowing for your lawn fertilization needs, you can trust that you're getting the best service possible. Contact us today to schedule a consultation and start enjoying a healthier, happier lawn!